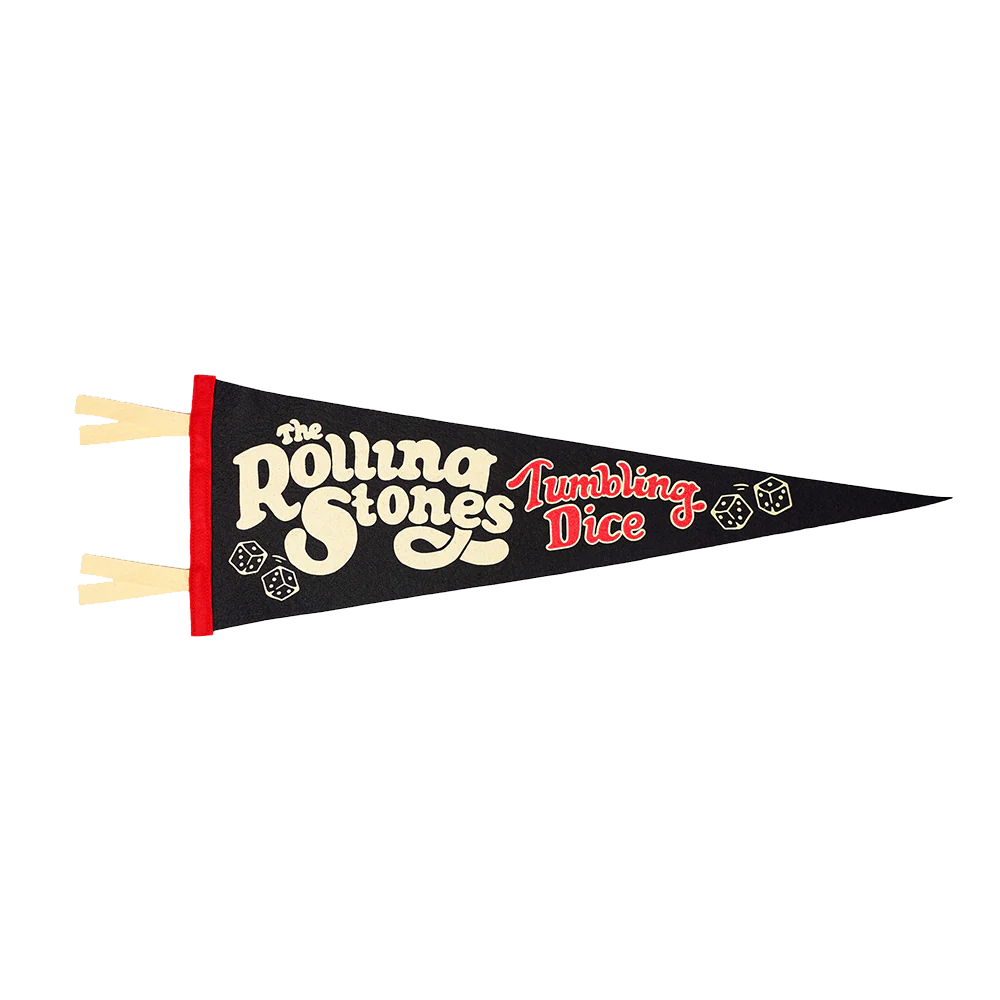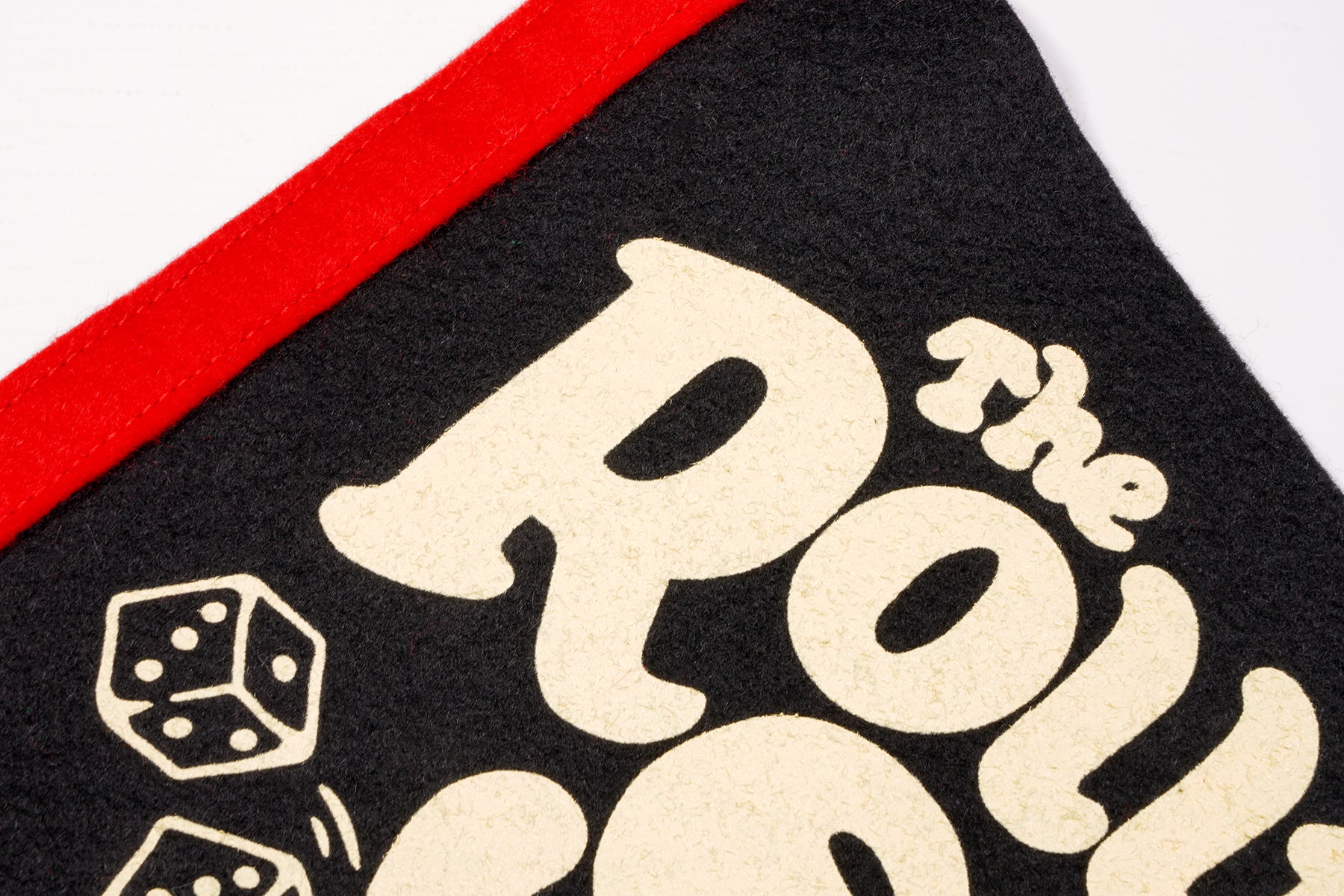 Tumbling Dice Pennant (Black)
Illustrated by Atlanta-based artist Taylor Rushing, the Tumbling Dice Rolling Stones pennant captures the energy and excitement of the iconic song. After all, it's got tumbling dice! Its vibrant design and impeccable craftsmanship make it a perfect addition to any space, adding a touch of rock-and-roll style to your decor.
Officially licensed and made in the USA. 
Size: 9" x 27"
Material: Cut-and-sewn wool felt, printed design
Colour: Black body, cream and red details
Formats: 

Accessory