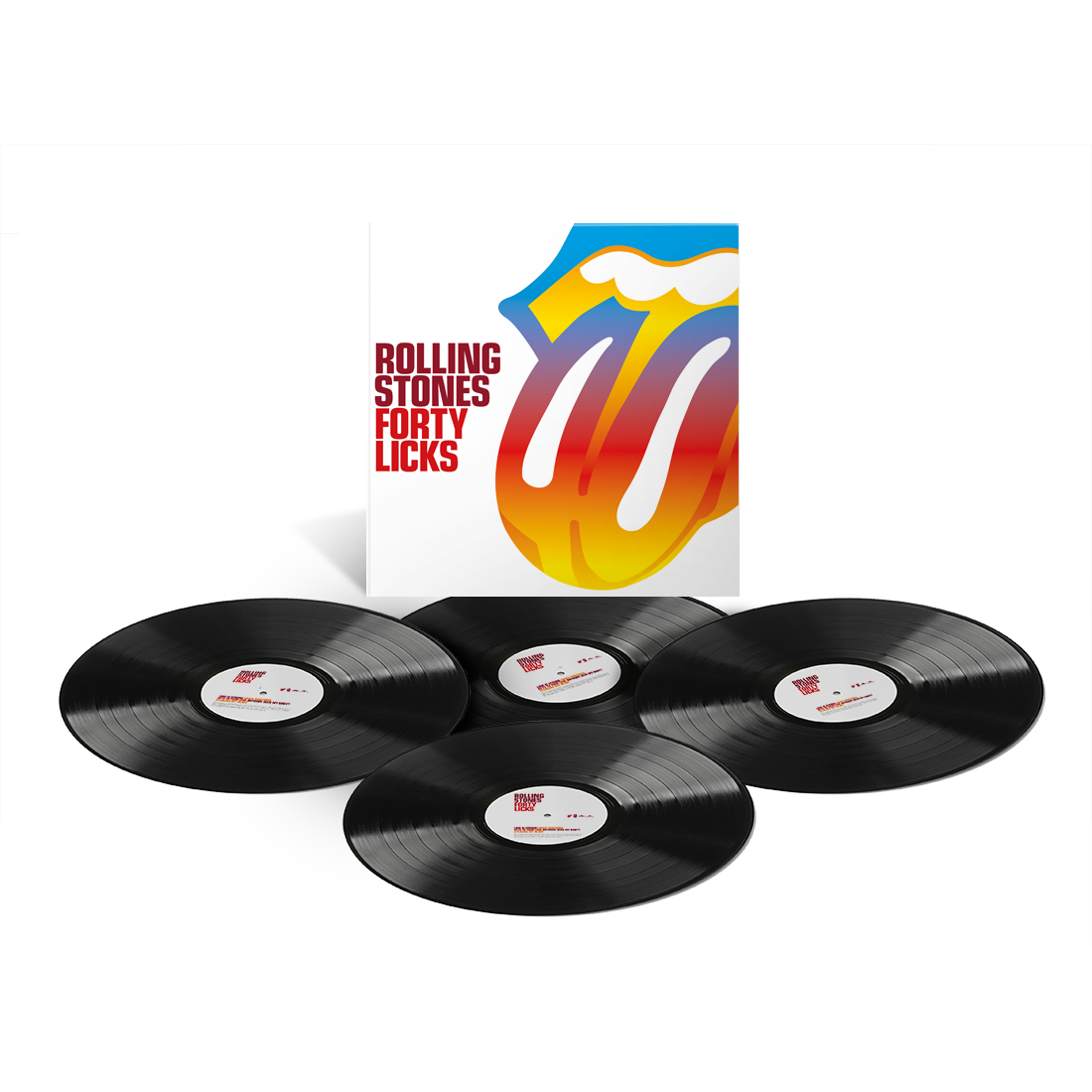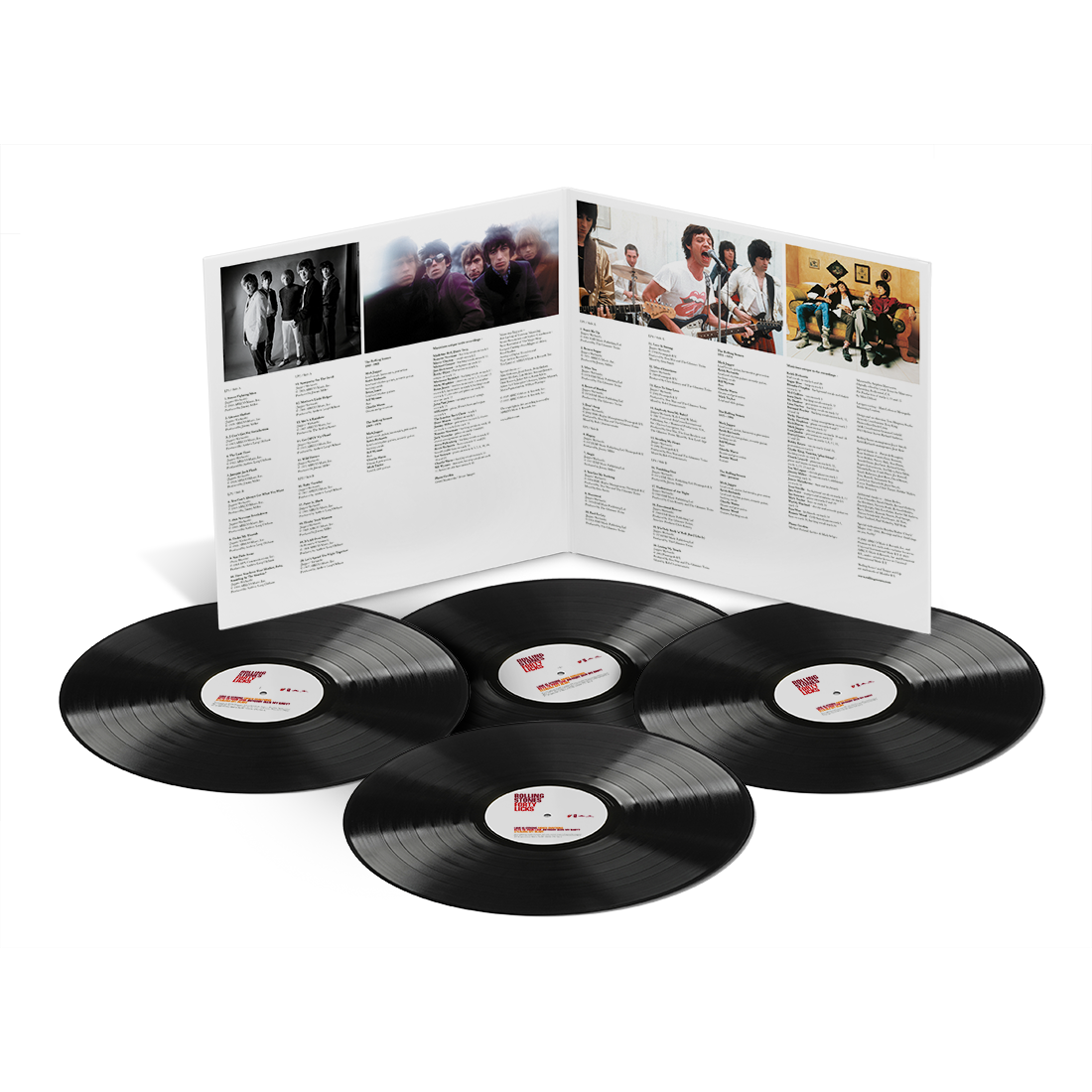 Forty Licks: 4LP
Originally released in 2002 to commemorate their 40th anniversary as a band, Forty Licks was a huge commercial success selling over 7 million copies round the world. Widely regarded as their definitive career spanning best of compilation Forty Licks is released on limited 4 x 180g black vinyl housed in a wide spined gatefold sleeve.
LP1 – Side A
Street Fighting Man
Gimme Shelter
(I Can't Get No) Satisfaction
The Last Time
Jumpin' Jack Flash
LP1 – Side B
You Can't Always Get What You Want
19th Nervous Breakdown
Under My Thumb
Not Fade Away
Have You Seen Your Mother, Baby, Standing In The Shadow?
LP2 – Side A
Sympathy For The Devil
Mother's Little Helper
She's A Rainbow
Get Off Of My Cloud
Wild Horses
LP3 – Side B
Ruby Tuesday
Paint It, Black
Honky Tonk Women
It's All Over Now
Let's Spend The Night Together
LP3 – Side A
Start Me Up
Brown Sugar
Miss You
Beast Of Burden
Don't Stop
LP3 – Side B
Happy
Angie
You Got Me Rocking
Shattered
Fool To Cry
LP4 – Side A
Love Is Strong
Mixed Emotions
Key To Your Love
Anybody Seen My Baby?
Stealing My Heart
LP4 – Side B
Tumbling Dice
Undercover Of The Night
Emotional Rescue
It's Only Rock 'N' Roll (But I Like It)
Losing My Touch
Formats: 

Vinyl LP
Label: 

UMR